Our Team
Meet Our Dentist and Staff Team Members
At the core of our dental practice is a friendly team of professionals who are dedicated to your utmost comfort and optimal oral health. We view each patient as a unique individual, and tailor each treatment to your specific needs. As part of our commitment to providing close, personalized attention to every patient, we encourage patient communication. Please know that we are here to provide outstanding patient care, and that we value the trust you have placed in us. Please meet our team or professionals below.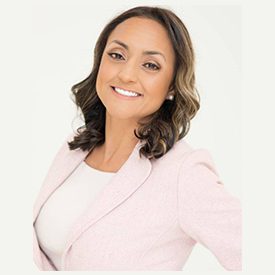 Dr. Carlivette X. Santamaria
General & Cosmetic Dentist
Dr. Carlivette X. Santamaria received her B.A. in Biology from Saint Anselm College in 1996. Thereafter, she graduated from the University of Connecticut School of Dental Medicine where she received her Doctor of Dental Medicine degree in 2002. Subsequently, she completed a General Practice Residency at Boston Medical Center.
Dr. Santamaria has received extensive training in oral surgery, periodontics, fixed and removable prosthodontics, restorative dentistry, cosmetic dentistry, prosthodontics, pain management, and orthodontics. Over the years, she has concentrated her private practice in the Boston and Southern NH area. She provides care for medically compromised adult patients at Franciscan Hospital for Children in Boston, where she has maintained hospital privileges to enable treatment under general anesthesia. Her expansive treatment of involved restorative cases over the years has allowed her to create new smiles for patients young and old.
For her stellar professional achievements, she has been recognized as a Marquee Who's Who in
America , 2021. Dr. Santamaria was voted the Friendliest Dentist in the City of Manchester through the HIPPO Magazine and was honored among the Trademark Women of Distinction in 2020. In 2023, her office in New Hampshire– Oasis Dental – was voted Best of the 603– Bronze Winner.
Throughout the years, Dr. Santamaria has enjoyed providing the best dental care to her patients in a friendly and non-judgemental environment. She has made it possible for her patients both in Massachusetts and New Hampshire, to find new reasons and ways to smile. Dr. Santamaria was born in Venezuela, and came to the United States with her family when she was eleven years old. She enjoyed growing up in New England. In her spare time, Dr. Santamaria enjoys spending time with her family, exercising, hiking and biking.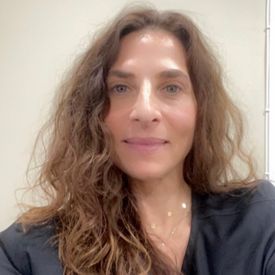 Shane Lazar
Office Manager
Shane has been assisting with patient administration, account and insurance management, and scheduling for many years in her Dad's dental practice. She's a Registered Dietitian, a Certified Personal Trainer, and an experienced fitness coach who has combined these careers while raising three wonderful children. Her vivacious attitude and caring personality have contributed to the comfort and convenience of our patients, who always appreciate Shane's cheerful concern.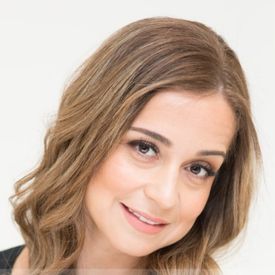 Beatriz, RDH
Hygienist
Beatriz started as a dental assistant and continued her education in dental hygiene. She graduated from MCC Dental Hygiene Program in 2015 with highest honors. She has worked in the fields of general, endodontic, and periodontal dentistry for over 18 years. She is very dedicated to the dental health care profession and making sure all of her patients feel comfortable and happy with their smile. She loves to travel, and most of all, spending time with her family.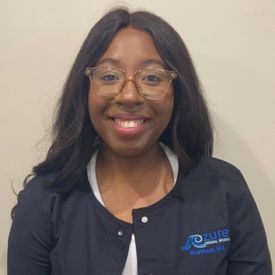 Taneille
Front Desk Receptionist