Teeth Straightening in North Waltham, MA
If your teeth are uneven or have spaces between them, Teeth Aligners from Azure Dental Studio might be the right solution. You won't have to worry about the anxiety and discomfort of metal braces. Invisible aligners can straighten your teeth comfortably and fast.
Clear Aligners are less painful than metal braces since the pressure is absorbed by the elastic thermoplastic material that helps to straighten your teeth. They are custom-made and applied in a series of trays, each designed to make your teeth slightly straighter than the previous tray.
This results in the gradual aligning of your teeth in a painless and effortless way. There are no wires or rough edges to cut into the sides of your mouth. The aligner is completely invisible, so there is no need to be self-conscious about crooked teeth anymore.
It is important to brush before applying your aligners and avoid drinking coffee or juice while wearing them to avoid possible discoloration. Clear aligners from Azure Dental Studio are your solution to uneven or misaligned teeth. Bring back your confident smile with teeth straightening at Azure Dental Studio.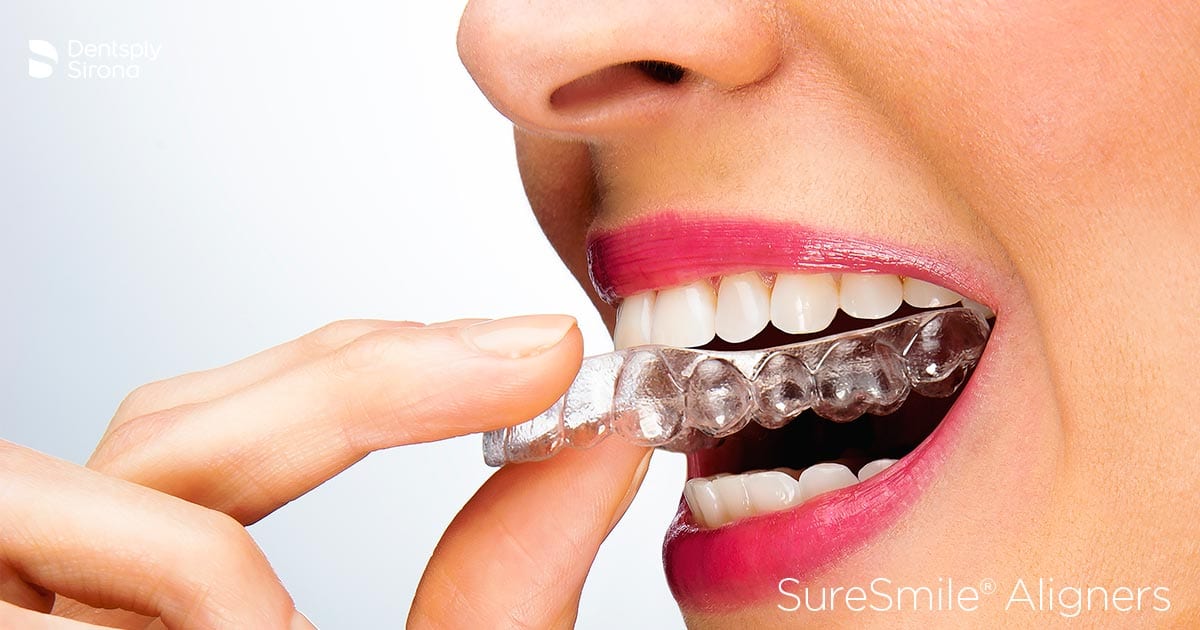 Azure Dental Studio Offers a variety of cosmetic dentistry services.
Take the first step towards a more confident and healthy smile.
Call to schedule your consultation today!